Food trends for 2016
On the dawn of a new year come the predictions for the leading food trends for 2016. And thus considering, we searched far and wide (Technomic, Baum+Whiteman, Restaurant.org, The Food People, BuzzFeed, CNBC) for what's going to be on our plates and kitchens this year. Below is a list of the probable spotlights for each category. Got a hunch?
WORLD FOOD
African dishes and flavours
Authentic ethnic food
Ethnic fusion
Flavours of Latin America
Flavours of the Middle East
This year, all eyes are set on the mother continent. Africa's dishes and flavors will be on the mind of international chefs, which search the roots of this eclectic and spicy cuisine for the inspiration needed to face a new year. Naturally, and in accordance, there is a blooming interest in ethnic cuisine, which is to be presented in either its most genuine form, or in fusion with other styles.
VEGETABLES & FRUITS
Seaweed 
Exotic fruits
Heirloom apples
Uncommon herbs (e.g. chervil, papalo)
Super fruits (e.g. açaí)
Vegetarian appetizers
Local vegetables
Organic vegetables
Will 2016 be the year of the seaweed? It's highly likely that this delicious aquatic plant will jump from sushi restaurants into our crackers, popcorn, milkshakes, salads, and much more. On the other side, while exotic fruits continue to take over the world, heirloom varieties of fruits are starting to take the limelight, and this year's fortunate fruit may be the apple. Our herb jars may need to be renamed, and meanwhile, restaurants prepare new menus that contemplate vegetarian appetizers.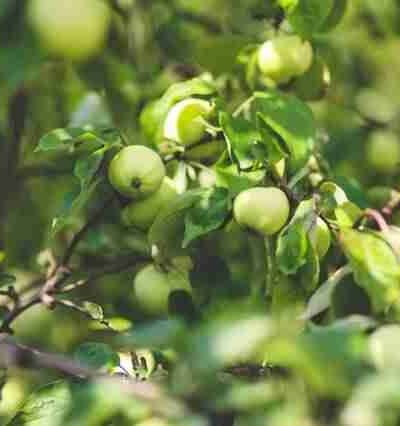 MEAT & SEAFOOD
New cuts of meat
Artisanal butchery
Artisanal & homemade sausages
Artisanal and specialty bacon
Artisanal charcuterie
Seafood charcuterie
Street food as a main course
Poke
Sustainable seafood
Free-range poultry and pigs
Grass-fed beef
Locally sourced meat and seafood
This year we'll be asking the butcher for new cuts of meat, and in the spirit of top fashion designers, we'll travel beyond the sirloin and rump steak. We may see hanger steak (from the diaphragm) and steak bavette (from the belly) on our menus. In other news, artisanal charcuterie is the new hype; industrial processing is a thing of the past. Poke, a Hawaiian fish salad, may become the next sashimi or fish tartar. In synchrony with the growing worries of the international community regarding the food paradigm, the origin and quality of meat and seafood is even more relevant.
STARCHES & CARBS
Pickled vegetables
Ancestral grains 
Grains and seeds with high protein value
Black rice
Quinoa
Farro
Asian noodles
Noodles from alternative grains (e.g. rice, quinoa)
Running away from processed wheat is still the motto, and 2016 may see new grains and seeds in highlight. Quinoa will still be queen regent, but other ancestral grains, such as spelt, millet, amaranth, farro, gamut and einkorn wheat will become part of our bread. Changes may also be seen in pasta, as the craze for noodles meets new heights, responding to the search for more balanced options, produced from rice and quinoa, for example.
OTHERS INGREDIENTS
Avocado oil
Coconut oil
Tumeric
Ethnic condiments
Homemade condiment mixes
Artisanal cheese
Ethnic cheese (e.g. halloumi, labneh)
Ethnic flours (e.g. cassava, teff)
Artisanal vinegar
Savoury jams (e.g. chilli jam)
Mirror, mirror on the wall, what is the healthiest oil of all? Well, this year the debate continues, and there are two contenders, avocado oil and coconut oil. In other dimensions, an augmented interest is observed regarding new varieties of condiments, with deeply ethnic provenance, and also their mixtures. The search for ethnic products does not end here, as the attention will also dwell on flours and cheese of such origins.
DESSERTS
Artisanal ice cream
Mini desserts
Savoury desserts
Desserts with smoked ingredients
Hybrid desserts 
In the world of desserts, new heros are sought for. The hype over artisanal ice cream seems to have come to stay, however, hybrids (we've all heard about the cronut) and miniatures, as well as dessert's mutant offspring, which are now salty and smoky, will be roaming the streets.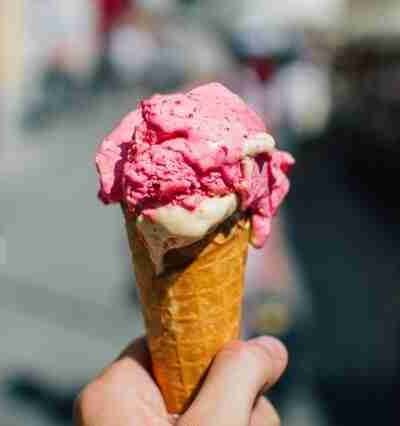 ALCOHOLIC BEVERAGES
Craft spirits and beers
Microbrewing
Barrel-aged beverages
Edible cocktails
Culinary cocktails
Beer-based cocktails
Non-traditional beverages (e.g. cachaça, soju)
Infused spirits (e.g. vodka, whiskey)
In 2016, craft beer will still be all over the headlines. In fact, beer will even start invading cocktails. It's likely that you'll hear about the buzz on edible and culinary cocktails, which are inspired on culinary techniques and dishes, and incorporate ingredients such as herbs, vegetables and fruit. And anything that can be aged in the barrel, will be.
NON-ALCOHOLIC BEVERAGES
Artisanal coffee
Gourmet lemonade
Specialty iced teas (e.g. matcha)
Alcohol-free cocktails (Mocktails)
Homemade sodas
Coconut water
Water with fruits

Apparently we'll all forget about our espresso machines and turn ourselves to artisanal coffee. Restaurants will finally learn how to make lemonade, and specialty iced teas will sweeten our palate. Alcohol-free cocktails will make the wonders of sophisticated kids and parents, and there is a strong possibility that someone will invent the next cola.
METHODS OF PREPARATION
Pickling
Smoking
Fermentation
Burning
Sous vide
A special interest in pickling and fermentation techniques will abide, as well as techniques that incorporate smoke, either in the traditional form (e.g. charcuterie), or in cocktails with smoked ice, or smoked desserts.
ORIGINS & HABITS
Local production
Environmental sustainability
Reduction of food waste
Repurposing of underutilized parts (e.g. roots, organs)
Humble food 
Food delivery (e.g. Uber)
The concern with the production of our food is well stated in the agenda. Consumers and restaurateurs search for food produced in a fashion that is both sustainable, organic and local. Following this way of thinking, the reduction of food waste, the repurposing of underutilized parts (such as the often trashed stems and roots of several vegetables), and the inspiration in humble, simple dishes, will be highlighted.
References
- 11 Hottest Food & Beverage Dining Trends in Restaurants and Hotels 2016, Baum Whiteman, http://www.baumwhiteman.com/2016Trends.pdf
- Food Trends 2016-2017, The Food People, http://thefoodpeople.co.uk/infographics/food-beverage-trends-2016-17
- What's Hot - 2016 Culinary Forecast, National Restaurant Association, http://www.restaurant.org/Downloads/PDFs/News-Research/WhatsHot2016
- Seaweed is the New Kale: 11 Hot Food Trends for 2016, CNBC, http://www.cnbc.com/2015/12/21/seaweed-is-the-new-kale-11-hot-food-trends-for-2016.html 
- Technomic's Top 10 Menus Trends of 2016, Technomic, http://www.restaurantbusinessonline.com/ideas/consumer-trends/video-technomics-top-10-menu-trends-2016
- These Are Going To Be The 16 Biggest Food Trends In 2016, According To Pinterest, BuzzFeed, http://www.buzzfeed.com/lindsayhunt/crystal-pinterest-ball#.lfDMJBjJa
Credits
Photo "Spices of Egypt" by EmsiProduction  from the Flickr, available under a Creative Commons Attribution 2.0 Generic License. Link