A private Portuguese cooking class that will take you above and beyond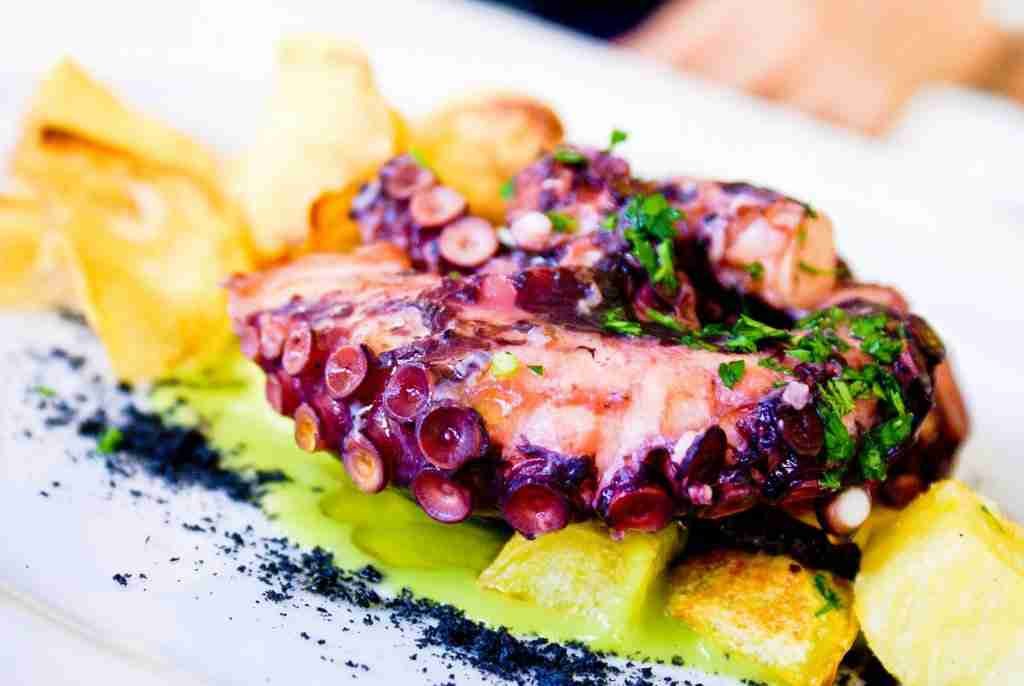 Warning: this private Portuguese cooking class is only suitable if you're looking for an intimate, unique, and beyond the basics experience. Keep this in mind, or keep browsing.
This is Portuguese cuisine being taught by the people inside the kitchen trenches. Real chefs, inside their own restaurant. And they're opening their doors to you.
People who dedicate their lives to cooking. People who love Portuguese food, and know it inside out. Who have worked in restaurants throughout the country, and abroad, and are among the best in their generation.
Because it's not just about learning how to make bacalhau. This is also a social and cultural experience. A chance to interact, laugh and learn. An intimate experience, like a chef's table, except you're cooking by their side.
So if you're interested in learning how to make Portuguese food, challenge yourself to go a little further. You'll not only learn the tricks and techniques behind these delicious recipes, but also understand where they came from and why they came to be. And the end result will be nothing short of amazing. We promise!
This Portuguese cooking class obeys to the season, so the menu will change, and ingredients will be at their prime. Just like they should be.
A fun, delicious and enriching experience that you'll never forget. Curated for genuine food lovers.
Culinary Experience of the Year - North of Portugal
Where
Porto
Who
Private
How long
2.5 to 3 hours
When
On appointment
Time
16:30
Food
Appetizer, main dish and dessert
Group size
2 to 15 people. For larger groups, please contact us.
Includes
Private chef and class, food and beverage.
Family friendly
This activity can be adapted to families with children.
check out what our guests are saying about us
private & safe: we take COVID-19 precautions seriously
FAQ
Must I book the class in advance?
Yes. In order to guarantee the our availability, we ask you to book the class with a minimum of 3 days in advance. If you book in shorter notice than 3 days, we may not be able to accommodate your request, however, do not refrain from contacting us.
Is this class private?
Yes. Our classes are private and only include you and your guests.
What languages may be spoken?
Classes are provided in English or Portuguese. Other languages may be provided upon request.
Can you accommodate dietary restrictions?
Please indicate all dietary restrictions in the form, including allergies.
Our classes are not suited for vegans. Vegetarian options may be accommodated into the class. Dairy-free options may be provided upon request; we cannot assure a gluten-free experience due to the possibility of cross-contamination in the kitchen.
What is the price of the Portuguese cooking class?
Please ask us for a quote. Prices vary according to customizations, number of guests, and available guides.
May I cancel / be refunded?
During the COVID-19 pandemic, guests may cancel their experience up to 72 hours free of charge. If not, the class may be rescheduled to another date, whenever possible, or we may issue a voucher you may redeem during the following year.
May I postpone the class?
A class may be postponed only once, with a minimum notice of 2 days. The possibility of postponing is dependent on availability.
Terms and Conditions
PRIVACY
We value your privacy and do not share your private information with any third party entities. You are free to request the deletion of your data at any time.
LIABILITY
We are not responsible for situations caused by Third Party services that occur before, during, or after the experience.
TAXES
All prices are exclusive of VAT (when applicable).
MORE INFORMATION
Any additional questions may be placed using the "Contact Us" form.